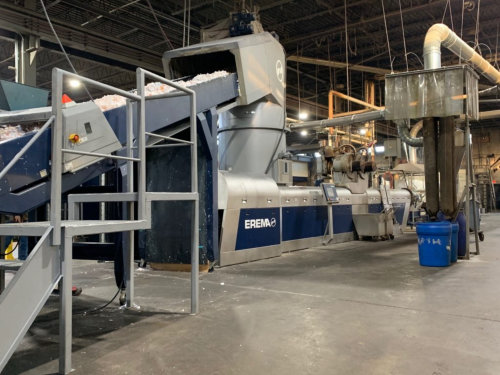 Concord Plastics, Inc. is a full service Plastic Reprocessing, Industrial Recycling and Waste Company.
Products:
Post Industrial Polypropylene and Polyethylene resins
Concord Plastics reprocesses up to 100,000 lbs. of plastic per day. Postindustrial Polyethylene and Polypropylene resins are available and tailored to your specifications with certificates of authenticity which include Melt Flow Index, Ash Content, Specific Gravity, Moisture percentage, and FTIR analysis. Contact a representative to discuss the resin specifications you need.
Let a Concord Plastics, Inc. representative design a recycling program that meets the special needs of your company.
Decrease your cost / increase your revenue
Help boost your reputation with customers, government, and others in your industry
Reduce or completely eliminate the cost of waste disposal
Provided revenue from the recycled material.